Should I do group fitness classes or personal training? Or should I just train on my own?
These are questions we hear all the time and we've created this post to help you decide. Here, we'll cover the pros and cons of group fitness classes and personal training to help you understand each workout format and decide which training method is right for you.
What is Group Fitness Training?
Group fitness classes are led by an instructor in a group setting. We limit our group sizes to 7 clients to one coach to ensure a client-to-coach ratio that provides adequate support from both your classmates and your coach.
Surrounding yourself with individuals who are also working to better themselves and work toward their wellness goals is a wonderful way to stay motivated.
With support from your trainer and other class members, our group fitness classes feel more like a community than a class.
FUN! You cannot beat the fun, contagious energy that group fitness classes provide. The high energy, positive atmosphere makes workouts fly by.
Automatic accountability since the small group is expecting you to show up
Training with a group provides the chance to experience the Kohler Effect, a phenomenon where individuals work harder when they are part of a group.
Networking opportunities
Excellent stress relief from the effective workout, endorphin release, positive vibes, and upbeat atmosphere
Get professional support and guidance without the cost of a personal trainer
Training with a group provides an atmosphere that feels less high-pressure than individual training
Group fitness classes are an easy way to connect with other people, socialise, and make new friends who share common interests and goals with you.
Group fitness may increase your chance of sticking with your fitness routine due to the motivation, variety, and accountability that come with training with a group.
More affordable than personal training
Cons of Group Fitness
Minimal chance for personalisation or goal setting
Decreased chance for modifications
A decreased focus on your form
Some group fitness classes may feel overwhelming to people who haven't done them before
Are Group Fitness Classes Right for Me?
Our group fitness classes offer a variety of benefits and are our most popular training option with the highest retention rate. Once you try a class for yourself, you'll quickly notice the fun atmosphere, positive energy, and support that our group fitness classes offer.
Here are some questions to help you decide if group fitness classes are right for you:
Do you love socialising?
Do you thrive in group settings?
Do you feed off of the energy of others?
Do you need more accountability in your workout routine?
Do you enjoy friendly competition?
Do you need your workouts to be fun to stay motivated?
Do you want professional workouts without the higher cost of personal training?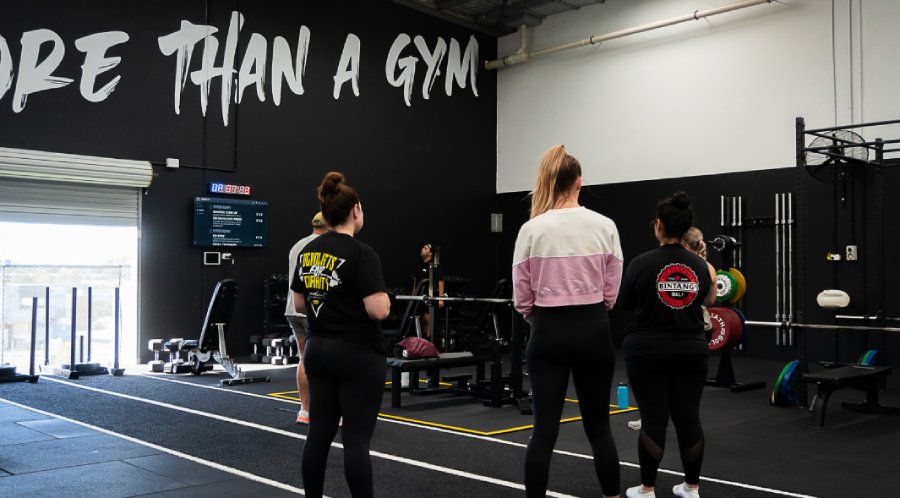 What Is Individual Training?
Personal training at The Tribe involves one-on-one classes with one of our expert trainers. Here are some of the pros and cons of individual training.
Pros of Individual Training
The entire focus is on you and your fitness and wellness goals
You get one-on-one instruction on the form to ensure you are completing the moves safely and properly
The intensity can be adjusted according to your needs
Your trainer can focus on specific areas of weakness or imbalances
Your program is tailored to your circumstances, goals, and fitness level
Cons of Individual Training
It can feel overwhelming having all the focus on you — especially if you are new to fitness
Some individuals find personal training more challenging as you are the entire focus of the session and there are no other group members to share the struggle with
Individual training is almost always more expensive than group training
Some people may miss the natural motivation and accountability that group training offers
No social camaraderie or chance for networking or making friends
A vibe that is usually more straightforward and goal-focused (translation: less fun)
Is Personal Training Right for Me?
Personal training may be ideal for you if:
You are intimidated by group classes
You are brand new to fitness and completely unsure of how to get started
You are recovering from an injury
You are training toward a specific goal or planning to compete in a marathon or fitness competition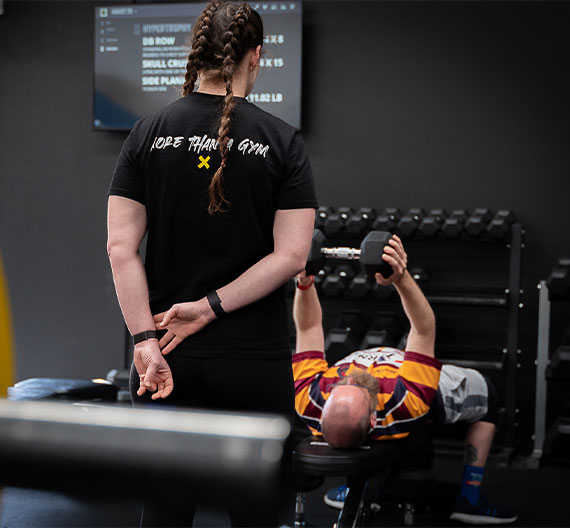 Group Fitness Classes Near Me
Are you looking for Perth group fitness classes or a personal trainer? At The Tribe, we offer both group training and individual training. Our group fitness classes are by far our most popular workout format, with a dedicated following of incredible individuals.
From your first class, you'll notice The Tribe Difference. Our trainers know each of our members by name and we strive to give you an experience that is more than just "going to the gym".
If you need help deciding between group fitness or individual training, please contact us. Our team can help you discover the best fitness routine to fit your lifestyle, current fitness level, and goals.
If you have any questions about group personal training or any of our other strength training or personal training classes, please contact us.