Do you thrive off of the energy of other people? Do you love an upbeat, fun atmosphere when working out? Are you needing a bit of extra motivation?
If so, group fitness training might be your ideal workout.
Combining effective strength training and functional movement with the infectious energy of like-minded individuals, group fitness training offers a unique workout experience that is hard to beat.
Read on to learn more about the benefits of group fitness training and why it is one of our most popular class offerings.
What Is Group Fitness Training?
Group fitness training is a session where you join a small number of like-minded individuals for a workout. Together, you'll follow a trainer through a series of functional movements and strength-building exercises.
Health Benefits of Group Fitness Training
Exercise offers proven health benefits, and group fitness training is no exception.
Benefits of group fitness training include:
Improved Functional Fitness — Due to the functional movements involved in our group fitness training, exercise can make it easier and safer to go about your daily activities. Whether it's carrying bags of groceries from your car, climbing stairs, completing yard work, or cleaning your house, functional fitness can help prevent injury and keep you comfortable as you go about your daily tasks.
Improved Technique — With a small class size and personalised instruction from your trainer, group fitness training is an effective way to make sure you are performing moves properly and safely.
Improved Overall Well-Being — Exercise offers many positive effects on health, including a reduced risk of various diseases, weight management support, improved cardiovascular function, and improved circulation.
Better Sleep — Exercise is a proven way to improve sleep quality and fight insomnia. A group fitness training session in the morning or afternoon can be a natural way to get a better night of sleep later. Exercise can also help counteract the negative effects of a poor night of sleep.
Strengthen Your Muscles and Bones — Strength training can help keep your muscles, joints, and bones strong as you age, ensuring you can stay physically active and complete your daily activities safely.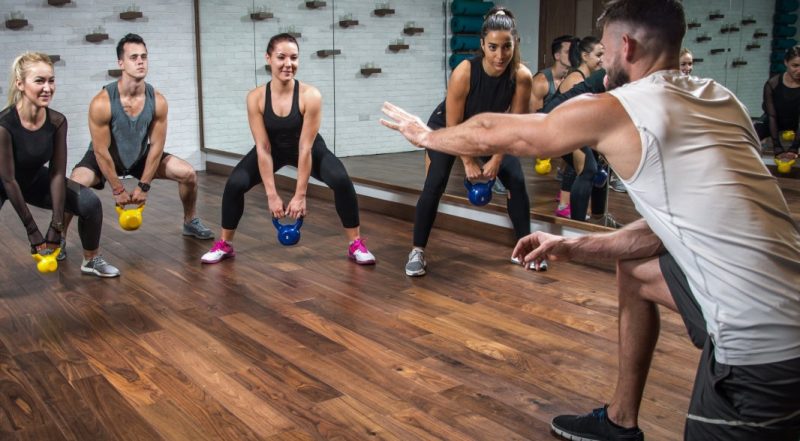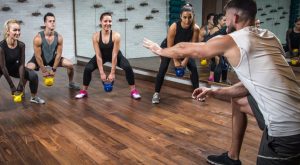 Mental Benefits of Group Fitness Training
Have you ever started a workout stressed out and low on energy and wound up in a better mood by the end of your session? This is a result of feel-good hormones that get released during exercise.
Exercise and mental health are closely linked and group fitness training offers its unique benefits.
Benefits of group fitness training include:
Support — Taking part in group fitness training provides support from other class members. In our classes, you'll often find other members cheering each other on and encouraging other members with supportive phrases such as "you got this" and "we're almost there". This support can be the difference between giving up or giving your all. We love watching our members bring out the best in each other.
Contagious Energy — Working out in a room full of good vibes is an uplifting experience that is sure to leave you buzzing with positive energy after. The infectious energy in our group classes can help carry you through tough moments in the workout and push you to max out your efforts.
Automatic Accountability — One of the toughest parts of working out is showing up. When you work out by yourself or at home, there's no one keeping you accountable but yourself. This can make it easy to convince yourself that 'it's okay to skip working out today…I can always do it tomorrow'.
Group fitness training provides automatic accountability that makes it difficult to skip out on workouts. Knowing the members of your class are counting on you to show up offers built-in accountability that helps ensure you show up and give it your best.
Motivation — If you struggle to find the willpower to work out, the contagious energy and support offered by group fitness training may be the change you need. Classes are often so much fun that the time flies and suddenly you can't wait for the next workout session.
Push Yourself Harder — Have you noticed that you naturally push yourself harder when you're in a group setting? This isn't a coincidence.
Studies show that we naturally mimic the exercise behaviour of those around us, meaning you may find it easier to push through a tough workout when you are surrounded by other individuals doing the same.
There's also a phenomenon known as The Köhler Effect that compels us to work harder in a group setting. We don't want to be considered the weakest in class, so we subconsciously strive harder when in a group setting.
Connect With Others — To us and our members, our gym is more of a community than just a gym. We strive to make each of our members feel valued, seen, supported, and part of our 'fitness family'.
Our group fitness training classes are a great way to connect with like-minded individuals who are working toward their health and fitness goals. Often, working out together and striving toward self-improvement is an amazing way to connect with others and build lasting friendships.
Change Your Life Habits — Whether you want to work on managing your stress levels better or improving your eating habits, the benefits of group fitness training can transfer into other areas of your life and inspire you to make positive changes.
Boost Your Confidence — Pushing yourself in a group fitness class and getting closer to your goals provides an amazing boost of self-confidence and empowerment. This increased self-esteem can help you tackle challenges in other areas of your life and feel more confident in taking on new hobbies, work opportunities, or goals.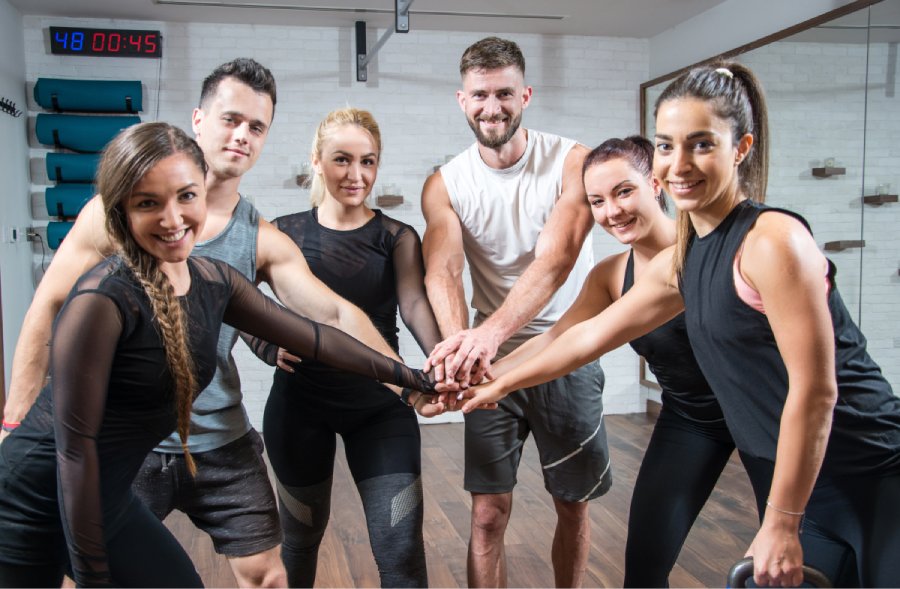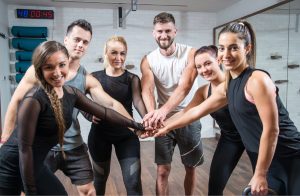 Want To Learn More About Group Fitness Classes?
To our team, you are more than a number — you are part of our fitness community. Our training classes and group fitness classes are catered to your unique needs, fitness level, and goals. We are committed to delivering a high-quality, personalised coaching experience where you always feel supported and welcomed.
We limit the size of our group fitness classes to ensure you get the support you need from your coach and teammates. These small class sizes create the ideal client-to-coach ratio that helps us ensure everyone gets the individualised attention and support they deserve.
Our small group fitness training sessions are our most popular class option with the highest retention rate. Once you try a group fitness class for yourself, we hope you'll immediately be inspired by the support, positive energy, and fun vibes in class.
Please feel free to contact us with any questions or to learn more about our group fitness training.