Find Your Ideal Fitness & Training Journey at the Tribe Perth
Our team of Coaches at the Tribe is dedicated to creating a supportive, uplifting environment where our clients can work toward their health and wellness goals. We offer a comprehensive selection of training options, including 1:1 Coaching, Small Groups, Rehab Training, and Online Programming to suit all your fitness needs. Our range of classes and programmes aims to fill in the gaps in the fitness industry to ensure everyone can find a class that meets their needs. Whether you are recovering from an injury, lacking motivation, or needing personalised support, we'll help you find the training program that fits your needs and gets you closer to your wellness goals.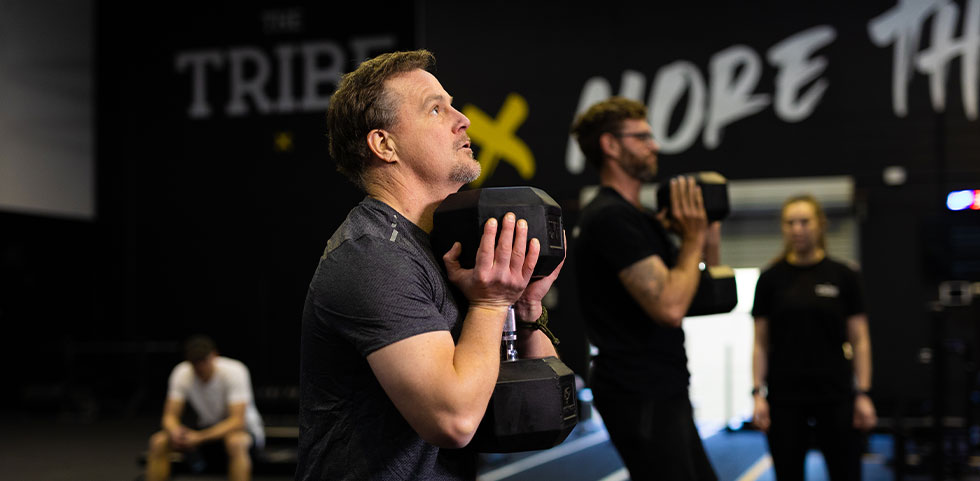 Our Fitness Coaching Services
Are you new to working out, recovering after an injury, working toward a specific goal, or intimidated by group fitness classes? Our personal Fitness Coaching is here to help you take that first step in reclaiming your health. Your 1:1 Fitness coach is focused on your fitness levels, needs, and goals to get you results safely and quickly.
We personalise each coaching session to your needs by assessing your movement, progress, and nutritional choices. Each week, a coach will monitor your lifting numbers and progress to ensure you are achieving optimal results.
If you want to get started on your wellness journey or are struggling to see results from your efforts in the gym, we highly recommend a 1:1 Coaching Session with one of our exceptional trainers. Our 1:1 Coaching Sessions truly set the foundation for your health and fitness success — ask us today how to get started.
Do you thrive off of positive energy and enjoy working out with individuals who are working toward their fitness goals just like you? If so, you'll love our Small Group Strength and Conditioning Training. With infectious energy and uplifting vibes, it's no wonder our Small Group Classes have the highest retention rate of any of our programs. These classes are especially beneficial if you need some extra support or want a kick-start to get motivated again. The positive energy and encouragement in our classes will get you back on track and excited about your fitness journey again. Our small group training is the foundation of our efforts to create classes that feel like "more than a gym". If you love working out with other like-minded individuals with similar values, we encourage you to join our Small Group Classes to experience the fun for yourself!
From hectic work schedules to taking care of kids to housework and bills, we know how busy life can get. With so many deadlines and demands, it can be easy to prioritise everything but your workouts.
We offer online coaching to make it as easy as possible to get your workouts in. If you can't find time to get to the gym or you travel frequently, our convenient online fitness programmes can allow you to get an effective workout anytime, anywhere.
All you need is little bit of space and you can train from the convenience of whatever location suits your busy lifestyle. We'll help you move toward your health and wellness goals — no matter how busy you are — with our effective and fun online fitness classes.
At The Tribe, injury prevention is a core focus in each and every one of our classes. Our trainers focus on gradual progress and proper form to ensure you can work toward your health and fitness goals safely.
Some of our coaches know exactly how hard it can be to recover after an injury, so we'll be here to support you each step of the way. Safe movement and injury prevention are at the forefront of all our classes to prevent re-injury and help you steadily regain mobility, function, and strength.
Whether you are recovering from an injury or want to learn more about proper form and injury prevention during exercise, our knowledgeable trainers are experts at keeping you safe. We'll look at a safe recovery and rehabilitation plan for your needs and goals and address the root cause behind any areas you are struggling to help you progress through a productive — and safe — recovery.
Ever heard the phrase "abs are made in the kitchen, not the gym"? If you've been training hard but struggling to see results, it may be time to look at what you're eating.
At The Tribe, we believe that true wellness is achieved through proper nutrition and training at the gym. We take an inside-out approach to health, focusing on fueling the body with nourishing whole foods and the proper ratios to meet your body's specific needs.
Our trainers offer initial and ongoing nutrition coaching for our clients who want to get the best results possible. Each client who joins The Tribe undergoes an initial nutritional profile to create a plan customised to their needs. From there, our ongoing Nutrition Coaching can help you optimise your efforts in the gym, maximise your results, and help you move toward true wellness.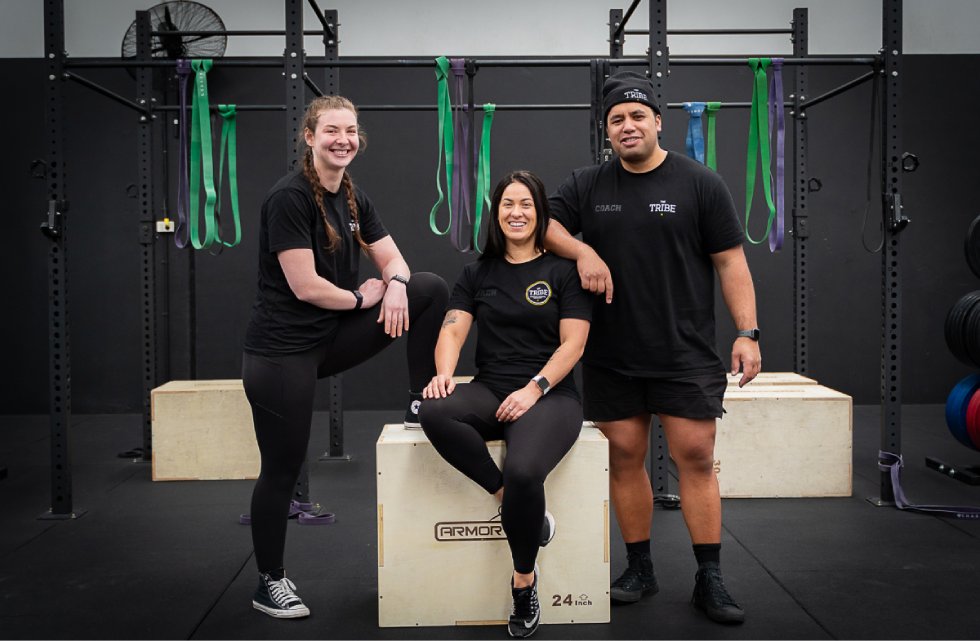 As a Perth strength training facility, we've been helping people become their strongest, healthiest selves since 2017. We believe in providing an experience that is "more than a gym" and strive to build a positive, supportive community that feels like family.
We take a comprehensive approach to wellness by prioritising the four pillars of health: training, recovery, mindset, and nutrition. We believe everyone deserves the chance to be their strongest self, making our online programming a key component of our gym.
We work closely with each of our clients to ensure we find the fitness and nutrition plan that works for their current fitness level, lifestyle, and goals.
Ready to be your healthiest, strongest self ever? We invite you to contact us or use our convenient online booking tool to sign up for a session.
Are you wanting to refine your eating habits and improve your relationship with food? Our team of fitness coaches does more than just train clients in the gym. By adding personalised nutrition coaching to your training program, we can help you achieve transformative, life-changing results to help you feel your best.