Perth Personal Training Gym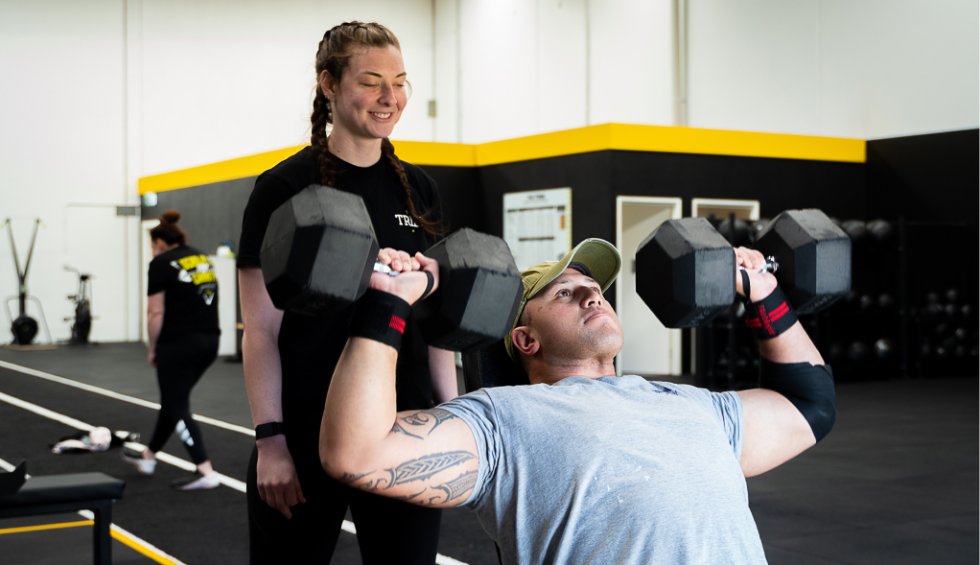 The Tribe - Personal Trainers Near Me in Perth
Personal training at The Tribe is training focused on your individual fitness level, goals, and needs. Whether you are intimidated by group classes, recovering from an injury, or not sure how to get started, 1 on 1 personal training classes can be an effective way to get the help you need to move toward your wellness goals.
Working with a male or female personal trainer is ideal if you are regaining strength and function after an injury or training toward a specific goal such as a fitness competition or marathon. Along with online programmes, group training, and strength and conditioning classes, we proudly offer specialised 1 on 1 personal training for individuals looking for a fitness trainer.
If you're new to working out and not sure where to start or are looking for guidance as you work toward a specific training goal, our expert male and female personal trainers can provide the knowledge, tools, programmes, and personalised support you ne
Benefits Of Private personal training
We have 4 main coaching principles that we focus on when it comes to strength and conditioning training, that we believe are important to helping achieve your goals.
01
Communication
We pride ourselves in the way we communicate to find out how we can help and create a plan together, to make real progress. Our personal trainers are calm, professional and experienced.
02
Movement Acquisition
We like to focus on keeping the movements basic and to regress to progress, don't be scared of movement, be scared of not moving. We believe in building a strong base in technique so that once we apply load you can adapt and we can apply load accordingly, which helps with injury prevention.
03
Individualised Programming
Our personal trainers tailor specifically to the persons needs and goals, it is not another cookie cutter approach where one size fits all. Through progressive overloading and proper exercise selection this ensures a successful outcome.
04
Consistency
This is the mother of all skills yet it is one of the biggest things people struggle with. Small wins repeated day in and day out to create and sustain momentum. Training at The Tribe is made easy, all you need to do is show up, the rest is done for you.
Personal fitness training done different
At The Tribe, we strive to be the best personal training gym in Perth by offering high-value memberships, an incredible team of trainers, and an atmosphere that feels more like a family than a gym.
Our team of highly trained and skilled PT's is genuinely committed to helping each of our clients feel supported and valued as they work toward their health and wellness goals.
Our dedicated personal trainers know each of our members by name and monitor each client's progress through regular check-in meetings. We offer a comprehensive approach to wellness, focusing on all aspects of health through training, recovery, mindset, and nutrition.
Together, we collaborate with our clients to build a tight-knit community and help them achieve life-changing, sustainable results.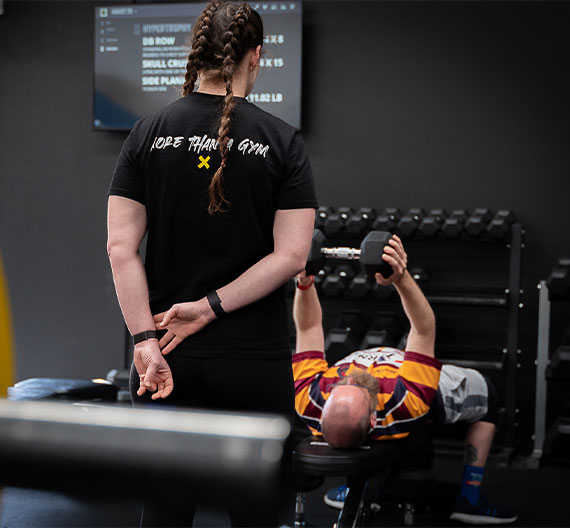 Ready to be your healthiest, strongest self ever? We invite you to contact us or use our convenient online booking tool to sign up for a personal training session.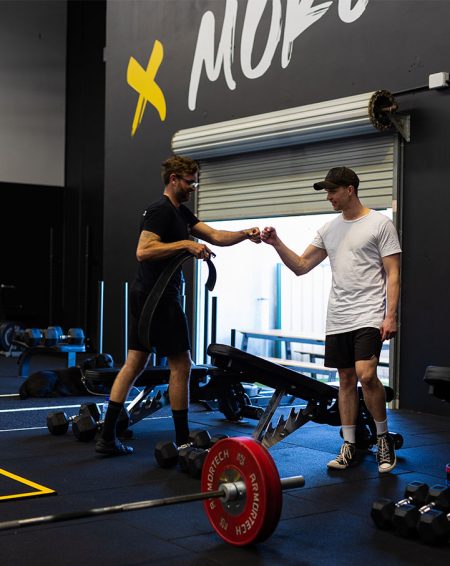 If you are ready to gain strength through movement and take control of your health, we invite you to contact our dedicated, supportive team. We're here to answer any of your questions, help you sign up for a 1:1 session, and get you started on your journey to your healthiest self ever.